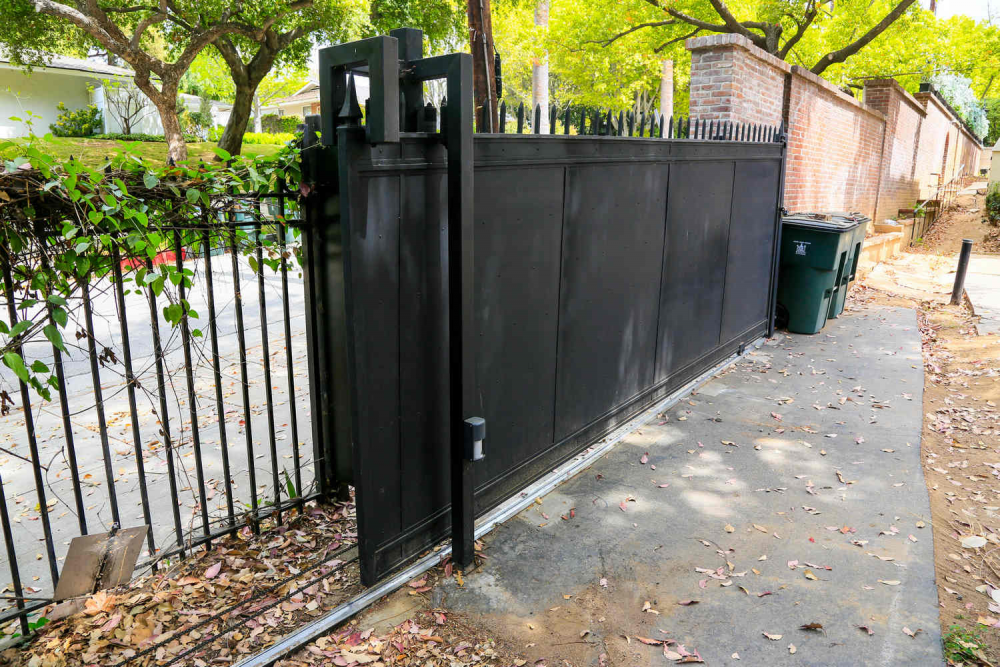 Are you trying to find the perfect automatic gate design for your home? We offer many different options when it comes to gate automation for residential and commercial properties. We know that convenience is just as essential as security and its aesthetic appeal, so we brainstormed various automation options to accommodate your specific needs. Keep reading this blog to learn about the 4 design features for an automatic gate to increase security!
1. Video Camera Surveillance
At Access Gates and Doors, we take great pride in offering our on-site security system service and repair in a timely manner. We know issues can arise at any time, and this is why with our CCTV Security Camera systems, you can quickly and easily check up on things. Adding video surveillance to your security gate can give you extra comfort and allows you to keep tabs on your property at all times, even on the go!
2. Alarm or Warning Systems
Alarms or warning devices should be placed on your automatic gate to ensure your and others' safety and security. Adding different security systems is beneficial to ensure no one can get on to your property and can alert you or neighbors if the system is set off.
3. Remote Control Access
Having a remote to open your automatic gate is highly beneficial since you won't ever have to physically get out of your car to open or close your gate manually. This ensures your safety as well as allows you to get into your property quickly without any complications.
4. Advanced Lock Systems
Extra security and locks on your automatic gate ensure added safety for you and your property and are a great feature to your front gate. If you're looking to design an automatic gate for your property or have questions about security gates in general, then reach out to our Access Gates and Doors experts to get started!
Why You Should Choose Access Gates
Do you want to install different design or security features to amplify your home or business and create a safer environment for your property? Then you'll love these 4 design features for an automatic gate to increase security! If you're ready to enhance your lifestyle with a new automatic security gate, give Access Gates and Doors a call at (323) 244-2473 or click here for a free quote!