Aluminum Industrial Fencing
What is Industrial fencing
Industrial fencing is the installation of fences in an industrial area. Business owners often install these fences to protect their working areas.
Site security and safety can no longer be taken for granted. With rising property damage costs, insurance premiums, and the potential threat of health and safety liability sanctions, every business must have adequate industrial fencing.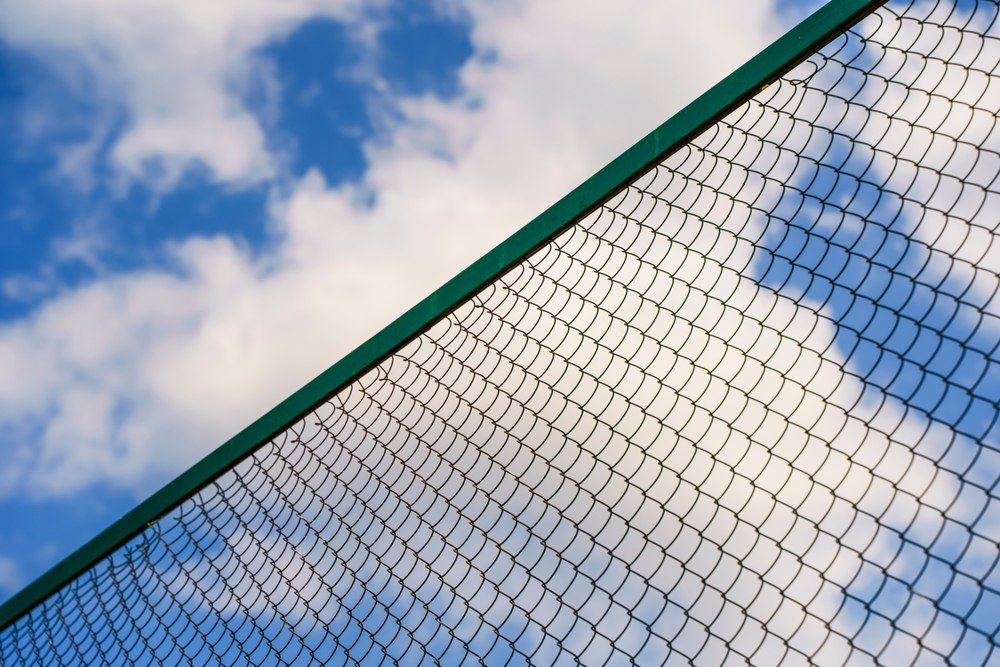 You and your organization will benefit from industrial fencing in several ways, including:
Keeping unauthorized access at bay
Controlling access to hazardous areas
Eliminating repair bills associated with vandalism
Bringing down insurance premiums
Maintaining your property identity
Safeguarding your employees
Types of Industrial fence
Industrial fencing comes in a few main varieties:
Steel industrial fencing
steel industrial fencing is designed to provide reliable protection in the most challenging situations.
Steel industrial fencing has the highest standard of industrial strength you need for controlling access to high voltage electricity plants, hazardous machinery, chemical storage facilities, as well as safeguarding sensitive intellectual property and data.
Chain wire industrial fencing
Chain wire can be used as a perimeter fence or as an exclusion barrier. A variety of aperture sizes, wire thicknesses, and coatings are available.
As a safety fencing solution when visibility is still desired, chain wire fencing is ideal. One of the most common uses is protecting the spaces between car park floors while allowing ventilation and light.
Another common use for chain wire fencing is to keep native animals out. A perimeter fence like this is commonly used in industrial parks that border forested or open areas. The curved tops of posts make climbing much more complicated for both humans and animals.
Wire Mesh
Wire mesh fencing offers a sleek, modern appearance and high-security performance. There is a wide range of wire diameters and hole sizes available.
Where to Use
The most common applications of industrial fencing are high-traffic public areas, industrial complexes, and heavy commercial areas. We also recommend this type of fence for amusement parks, businesses on the coast, playgrounds near or on the beach, and light security for businesses. Industrial fences are the way to go whenever you need maximum durability and protection. Let it be schools, factories, airports, or any government projects; industrial fencing provides the utmost protection to your investments.
Like all types of metal fencing, industrial fencing is also highly corrosion-resistant, making it a long-lasting and secure solution for most locations and climates. It is in complete contrast to options such as wrought iron, which can get rusted and develop weak-spots, allowing unwanted intruders relatively easy access.
When it comes to industrial property security, trust Access Gates and Doors to provide you with heavy-duty and maintenance-free industrial fencing. The speared tops are ideal for dissuading intruders, while the combination of spear and flat top or just flat tops possess an elegant design. Also, we offer custom-made fences too.
With double vertical pickets for additional privacy, you can get your custom fences designed in Access Gates and Doors. All our fence products are 100% USA-made with the finest extrusions. This quality allows us to offer fencing that can last for years with very little to no maintenance. Our industrial fencing resists corrosion and other damaging effects caused by extreme weather conditions.
Easy Installation Fence
Our fencing products are also low in density, meaning they are lightweight yet durable. This feature provides the industrial property owner the benefit of installing the fences by themselves without the assistance of a professional if they were a DIY lover.
All steel mesh products from Access Gates and Doors are hot-galvanized, which will keep your fence looking great for many years, unlike having to paint an iron fence every so often. The industrial-grade fencing provides security, safety, and increases curb appeal. It raises the value of your property upon sale. It's a sound investment that gives you peace of mind and lasts for many years.
Promote full security, protection, and privacy with our industrial fence products. Browse through the styles that we offer and read their description to know if there are optional accessories or an inclusive for every order.