Aluminum Commercial Fencing
Commercial Fences
Commercial fencing is a durable, cost-efficient, and low up-keep solution to your business's as well as residence's safety. It will provide you with the security and protection you need for your property. We provides the in-demand high-quality fencing for your property. In addition, we know that commercial fences are fences with larger pickets and rails compared to residential fence.
Here is why our Fences make the perfect commercial fencing for your property.
Commercial fences are a lot sturdier than the latter. Thicker gauge materials are the key elements in manufacturing these fences. They are sometimes chosen for an aesthetic appeal while maintaining higher durability and longer lifespan. Commercial fencing is for light commercial and high-end residential properties. It adds strength and stability over a residential set up while giving a less prominent industrial look.
Businesses, government agencies, and many other organizations have properties that required security fence, property delineation, and control of pedestrian intervention and access control. Commercial fencing suits these requirements. As already mentioned, commercial fences have larger pickets and railings. Steel mesh fence is a steel fence using wire strands welded together to form a high strength mesh, and the mesh fence are used predominantly as high security barriers where visibility through the fence is necessary or desirable. These fences are to ensure the safety of the property in a higher grade compared to residential fences. There is a wide range of uses for these commercial applications. Our fences has an attractive appearance. It provides high strength towards the protection of the property and lasts long-term. Also, fence has maintenance-free durability making it an excellent choice for business and organizational needs.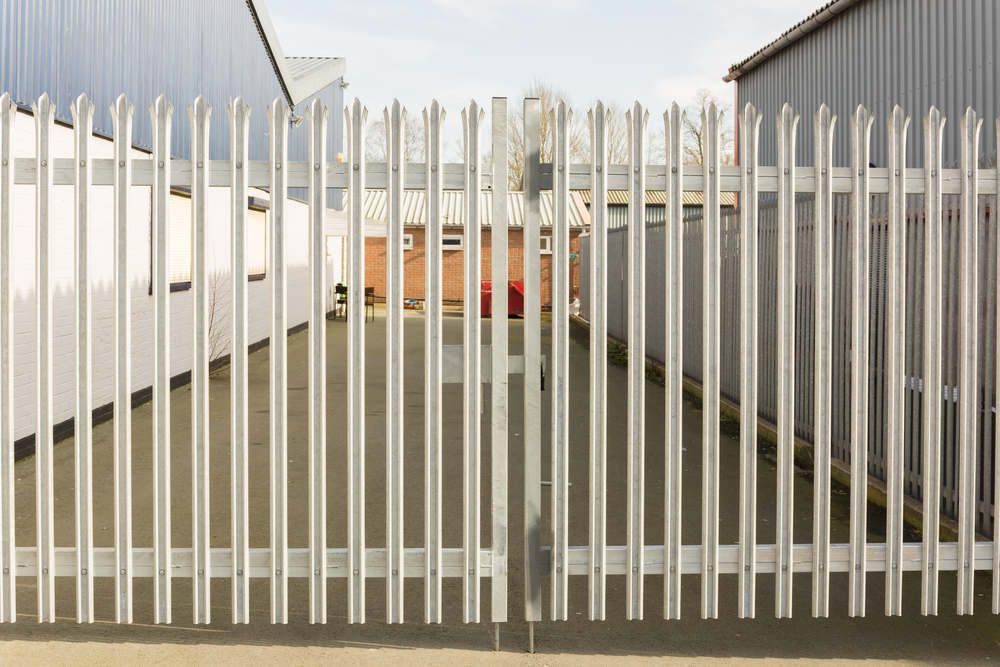 Final Conclusion For Choosing the right commercial fencing
If you have a business or commercial property and want to fence it off cost-effectively and in a hassle-free way, then fences from Access Gates and Doors offers you many benefits. We offer a lifetime warranty for all the products purchased from Access Gates and Doors. So, grab your opportunity to get yourself the best from our commercial fence company!
Y034
Heavy duty steel mesh fence. Comes 42″ height and framed with 2″ metal tube as well as rounded corners. Very easy installation. Specially designed for parks and play grounds.
T041
Light and elegant fence. Great to install on walls or to secure from falling. Comes as tall as 42″ and powder coated.
T078
Very similar commercial fencing as the Y034. That fence is higher (6′) and comes in many different colors. The colors of the fence posts and the fence panels can be different.