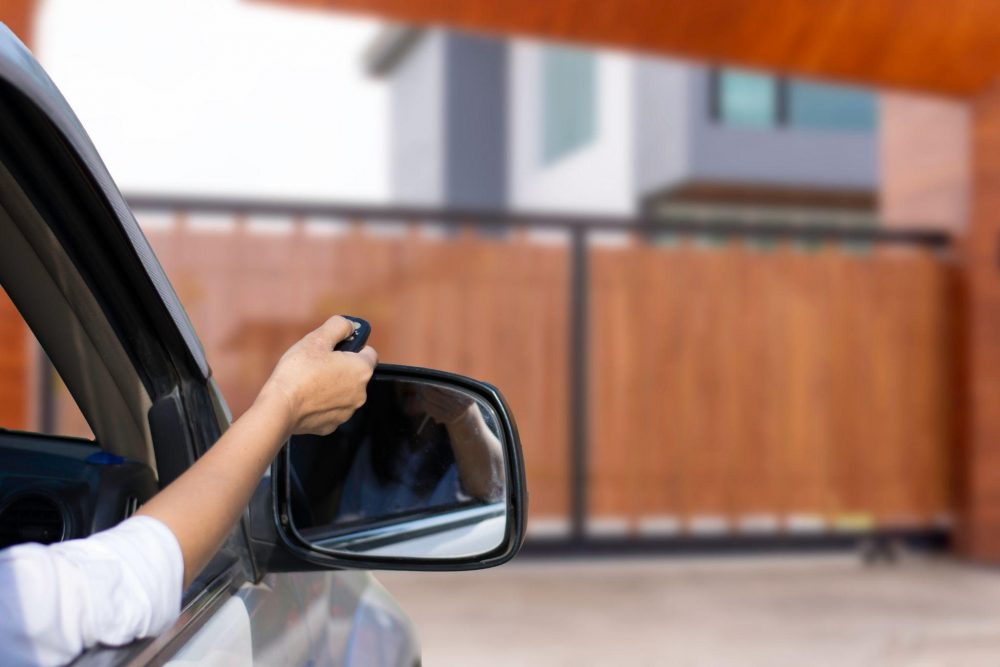 If you already have an automatic gate at the front of your home, you might be thinking about adding some security features to help make your house feel even safer. With modern technology and designs, you can have multiple ways that will keep your home secure at all times. If you're looking for automatic gate security ideas, keep reading this blog. Our Access Gates & Doors technicians found the best 5 design features for an automatic gate to increase security on your property.
1. Intercom
Intercoms provide top of the line security for commercial buildings or residential properties. We provide high-end intercom systems with wireless communication systems, along with installation services at Access Gates & Doors. Make your home or work place safer by adding an intercom system to your front gate.
2. Video Camera Surveillance
Having CCTV or video cameras placed around the inside or outside of your home can immediately create added security. With modern and high-quality security cameras, you can easily place a camera anywhere around your home that will provide you with 24-hour surveillance of your property and capture clear images. You can also easily connect your home's security camera system to your phone or tablet to keep an eye on your home and automatic gate even while you're away. Are you looking to purchase security cameras for your house? Then speak to one of our Access Gates & Doors crew members who can help you choose the best security camera or CCTV for your property.
3. Alarm or Warning Systems
Adding an alarm or warning system to your front gate or in your home is a great product to purchase when you're looking to take extra security measures. If an intruder forcefully enters your home, not only will these systems alert you, but they will also alert nearby neighbors and people if you're not home.
4. Remote Control Access
Investing in remote control access for your automatic gate and home is a vital feature to keep in mind when updating or installing a security system in or around your home. We provide windshield mount transponder access and remote controls to be able to open your front gate without even having to move.
5. Advanced Lock System
For large properties, especially where there are multiple people constantly coming in and out, using an advanced and high-tech lock system for your home can increase the security of your home. At Access Gates & Doors, we offer mechanical card access, barcode automation, pin access, and more to keep your home locked and secured.
How Access Gates & Doors Can Help You
Ensuring that your home and the automatic gate are fully equipped with the best security products is essential for keeping your home and family safe. If you're ready to install any of these 5 design features for an automatic gate to increase security in or around your commercial or residential space, give us a call at (858) 365-9480 for San Diego or (323) 244-2473 for Los Angeles, or click here for a free quote!