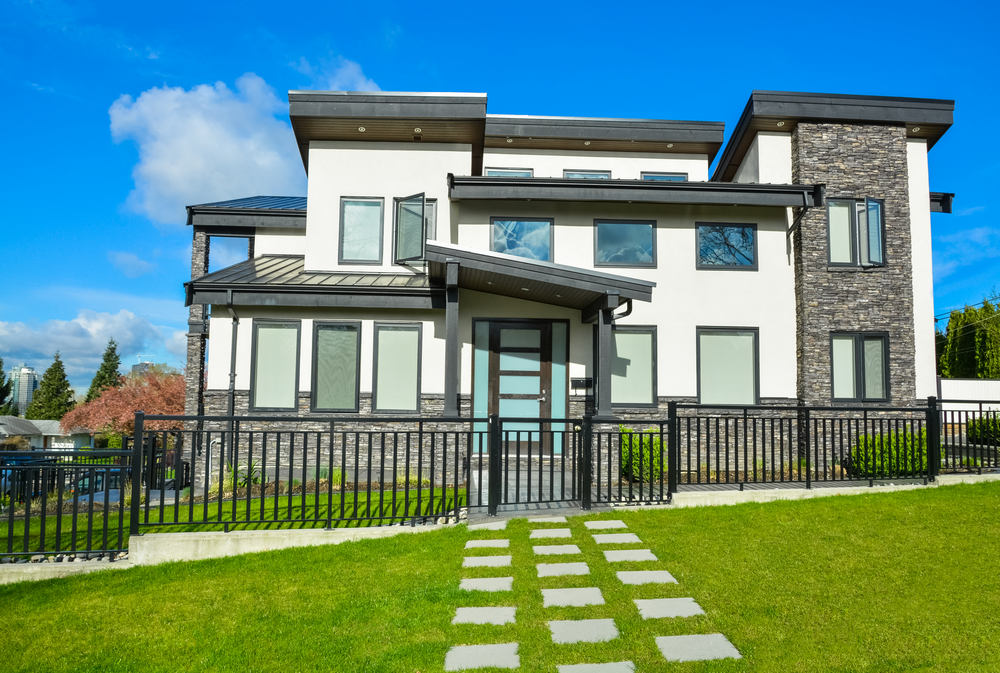 If you cannot decide whether or not you should install a fence around your property, you have probably considered the many questions regarding investing in fencing. While every property is different, every result of adding fencing is the same: to increase security and improve your home's value. The reasons why you should install a fence on or around your property outweigh the reasons not to. Here are 5 of the most important reasons why you should put a fence around your property.
1. Safety and Security
The most important reason for installing fencing on your property is to feel safe and secure. Fencing protects you and your family, which is the most important thing. Unfortunately, crime is in every city and suburb, so taking the necessary precautions to protect your home, property, and valuables is as simple as installing fencing around the areas of your home that are easy to access. A fence prevents trespassers, intruders, and unwanted animals from entering your property.
Your yard becomes a controlled area when it has a fence around it. Your fence will keep unwanted guests out, and it will also keep things in, like your children and pets. Knowing that your children and pets are securely and safely in your yard because of a fence offers you peace of mind and limits worry about their well-being.
2. Creates Boundaries
If you live close to your neighbors, it can be hard to know where your property ends and theirs begins. Fencing will help define the correct boundaries between your neighbor's land and your own. Installing a fence is the perfect way to prevent neighborly disputes over property lines, ensuring that you have a good relationship with your neighbors.
3. Privacy
Suppose you live along a busy street or in a neighborhood where the houses are close together. A fence can give you privacy from the outside world. Knowing that strangers or neighbors aren't watching your family gives you less to worry about and more freedom while on your property. High fencing or combining fences with trees and shrubs can help you achieve privacy easily.
4. Enhances Curb Appeal 
There are many options for fences that can increase the value of your home while enhancing its look, style, and aesthetic. A skillfully planned and designed fence provides security, safety, and privacy while increasing the visual aspect of your property. Choosing a fence that suits the style and aesthetic of your home is just as important as choosing one that has the best features for privacy, safety, and security. Your home's curb appeal is increased when your fence is durable and matches its colors, themes, and style.
5. Resale
Your fence investment will have long-term perks. The security, safety, privacy, and curb appeal that a new fence brings can boost the value of your home, which can substantially increase its sale price if you ever decide to sell. With security and privacy being a top priority on a homeowner's list, your quality fencing will bring attention and prospects to your home when buying.
Now that you know why you should put a fence around your property, it's time to figure out where you can find the best fencing options. If you are ready to install a fence to increase your home's privacy, security, and appeal, call Access Gates and Doors (323) 244-2473 or click here to get a free quote.