Since the beginning of the COVID-19 pandemic, searching for items and buying online has significantly increased and become a regular activity for most adults. Then when they are purchased, online orders have to be delivered. For property managers, the rise in deliveries can cause discrepancies in security and storage. Many residents are in the building at any one time, plus maintenance and other services come and go through main entrances, mailrooms, shared community areas, and loading docks throughout the day. All of that can increase the potential of package theft or mismanagement. So, what can you do to manage the influx of deliveries while keeping security and safety a top priority? One solution is a smart video intercom. This article will explore how smart video intercoms help property managers manage deliveries.
More incoming packages mean there is a need for new, smart technologies that help manage deliveries. This is where smart video intercom systems come in. A smart video intercom system helps meet resident needs and simplifies deliveries. They also help community managers prepare for deliveries and better manage them once they arrive. You'll be able to educate your residents on how to use these systems so they can easily attain their packages. Here's what a smart video intercom can do for your community property:
Helps Meet Resident Needs and Simplify Deliveries 
Community owners and managers should create convenience and ease throughout the resident experience to attract and keep good tenants. A convenient way for residents to obtain their deliveries is key for a well-run building. Smart video intercoms provide a secure way to facilitate building entry and package monitoring. They help minimize potential delivery issues and ensure residents trust their property management team with such an amenity.
Helps Community Managers Prepare for Package Deliveries 
Holiday gift buying ebbs and flows, but online shopping is always in season. There will be an extreme rise in deliveries, now during the holidays, as people continue to use online shopping. Considering this rise, community managers should expect heavy package deliveries now and throughout the year to prepare to accept deliveries most conveniently. Technology that monitors building access with real-time video gives community managers peace of mind knowing their residents' deliveries are being dropped off and distributed without issue. Knowing that a building's entry is secure helps residents feel safe and looked after.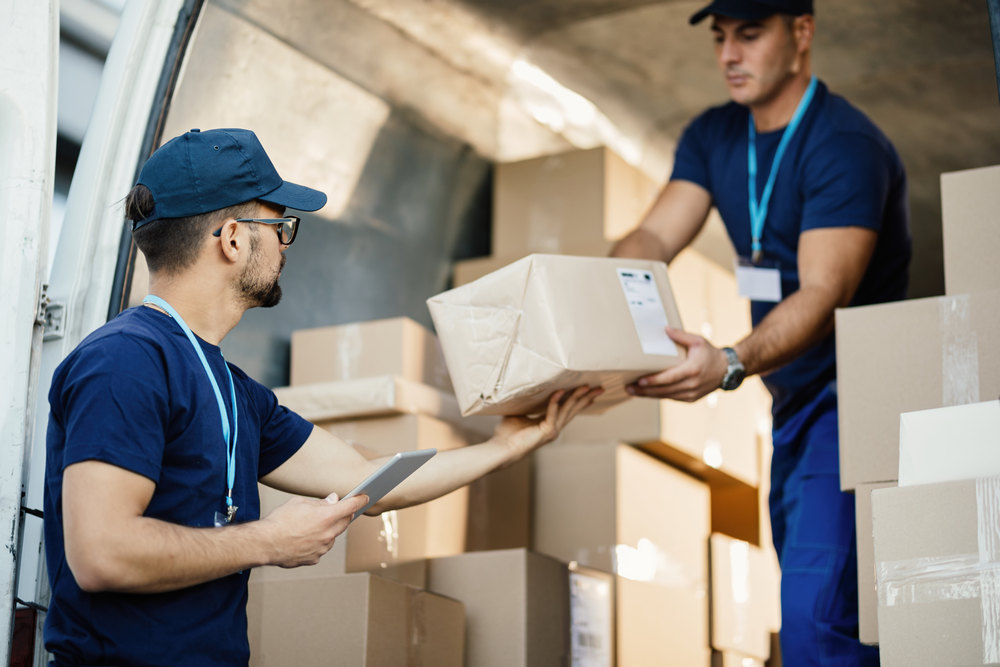 Helps Manage Deliveries Once They Arrive 
Once packages arrive, managing deliveries is more than organizing them by the tenant or unit number. With sophisticated tech connectivity, managers can effectively and efficiently manage building entry to ensure their residents' safety and security of their property. The potential for packages to fall through the cracks decreases when digital security includes features that capture and save video entry logs. Managers who use smart access systems can monitor building access security from anywhere. The features in these systems can also notify residents of who is at their door, and they can see when a delivery service has arrived to drop off a delivery. The reassurance provided by a video intercom system leaves residents feeling confident in their property management.
How to Educate Residents on How to Use a Smart Video Intercom System
Although safe and secure packages start with community managers, an effort from residents is needed to ensure packages are delivered and picked up appropriately. Thankfully, most residents own a smartphone and can learn how to navigate a smart access system with their phones. Incorporating a smart access control system with smart video intercom capabilities gives community managers and residents the confidence and peace of mind of a secure, safe, protected space for everyone and their packages. Community managers should talk to residents about how they can effectively use the smart video intercoms and their phones to monitor deliveries, guests, and package pick-up policies and instructions. They can use the technology to avoid common hiccups like mislabeled addresses and avoid future delivery delays. Encourage your residents to pick up their packages as soon as they receive a delivery notification to reduce package pile-up. Showing residents how a smart access control system protects their building encourages them to work with you to build a secure, package-friendly community.
Always in Demand Digital Amenities 
High-end landscaping, state-of-the-art common areas (like gyms, lobbies, laundry facilities, and shared outdoor spaces), and upgraded security systems are more likely in the "must-have" column for potential residents considering moving to your community property.
Digital upgrades. An efficient, compatible, and secure system with evolving technology tells potential residents that their privacy and safety are a priority for your property.
Convenience is king. Residents want the flexibility of entry management and the convenience of controlling who enters their homes, especially when not at home. The smart thing for property owners and managers to do is to offer residents the convenience and security of 21st-century smart entry control tech.
Installing Smart Video Intercoms with Access Gates & Doors
As a trusted access control company, Access Gates & Doors helps you control points of entry of your residential, commercial, and community properties. We install smart video intercoms that provide safety, security, and convenience for properties. Call our team at (323) 244-2473 or click here for a FREE quote today!